Public Works / Street Department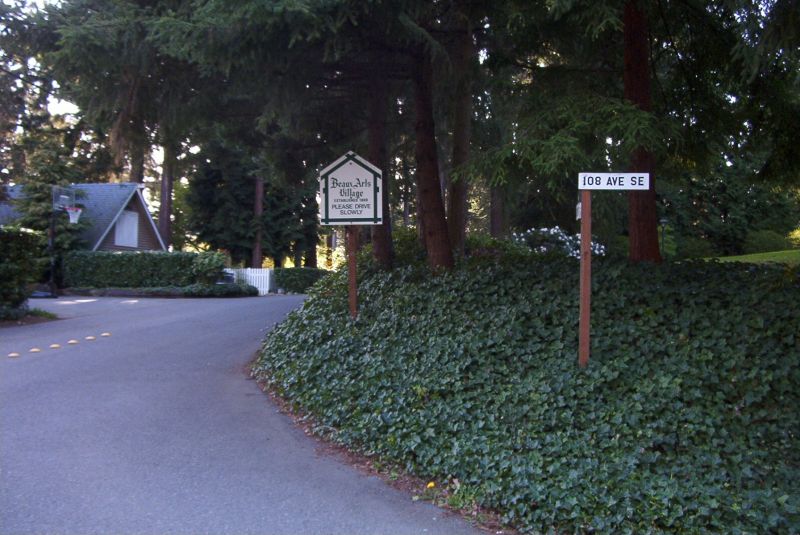 The Public Works / Street Department oversees all construction and maintenance on rights-of-way (ROWs) in the Town of Beaux Arts Village, including pavement repairs, storm drain maintenance, and any work performed by private owners that involves or impacts the ROW. Town Engineer Stacia Shroeder works under contract with the Town to perform these duties. Deputy Clerk Angela Kulp handles the administrative aspects of this process and serves as a liaison between the Town Engineer and its residents.
Construction on private property is overseen by the Building Department and inspected by the Town Building Official. Please refer to the Building Department / Permit Center pages of this website for more information.
In the Public Works / Street Department section of this website, you will find pages for:
Right-of-Way Permits - presents the instructions and forms needed to apply for a permit. Please revies this page before you make plans for your next constrution project as some of this my apply even if your project is on private property. You will need Adobe Acrobat to use these documents.
Right-of Way Maintenance - discusses the responsibilities for ROW maintenance shared by the Town and its residents.
Town Clean Up - outlines special clean-up events and the associated volunteer opportunies for Town residents.
Street Lights - provides information about reporting a non-working street light in your vicinity.
Small Works Roster - describes the Town's process for public-works contractors to become eligible to work on Town-administered projects.
If you need information about the Town codes governing the work to be performed, please use the link to the Beaux Arts Village Municipal Code below. This code sets forth the Town's zoning rules, building standards, permitting requirements, and schedule of inspections. If you have questions regarding code interpretation, please contact Deputy Clerk Addie Tych; she will direct your inquiry to the appropriate contract professional. Any and all hours that contract professionals work are billed to the Town and are chargeable to the specific project they are assisting, reviewing, inspecting, etc. Property owners will be billed for the charges associated with these hours based on the Town's current Fee Schedule.
PLEASE NOTE: The Town of Beaux Arts Village issues its own building, grading, mechanical, plumbing, demolition and right-of-way permits. The Town does NOT issue permits for electrical work. Electrical permits are issued by the Washington State Department of Labor & Industries, Bellevue Service Location, 425.990.1400
Contact Info
Addie Tych, Deputy Clerk
Right-of-Way Permits
425-269-6985
Sue Ann Spens, Clerk/Treasurer
Other Right-of-Way Matters
425-454-8580